Welcome to Ruskin Park Hunting!
Come join us at historic Ruskin Park for South Dakota pheasant hunting at its finest.
We offer some of the most diverse habitat in the state of South Dakota, comfortable lodging, and delicious home cooking. The only thing better than welcoming you to Ruskin Park for the first time is greeting you every year as old friends!
Our goal at Ruskin Park Hunting is to provide you with the pheasant hunt of a lifetime at an affordable rate and to include you in our rapidly growing group of repeat customers and lifetime friends.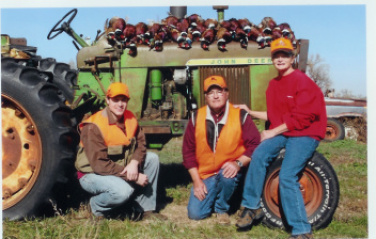 Lee Zoss, Ben and Helen Zoss
Roy, Laura, Ian, Caleb
and Logan Rutherford (not shown)
Photo: Jerry Thoms

Last Update: